Sod Installation Service in Tulsa, Owasso, Broken Arrow, OK & Surrounding Cities
We follow a comprehensive sod installation process to ensure we do it right the first time.
If you want to establish a new, beautiful lawn in no time, then our sod installation service is just what you need. Our team at LBR follows a comprehensive process to ensure we install it right the first time. We also offer different types of sod you can choose from, including bermudagrass and zoysia. After installation, we'll show you how to properly care for it so it can establish roots and be set up for long-standing success. We offer our sod installation service to residential properties in Tulsa, Owasso, Broken Arrow, and other surrounding areas in Oklahoma.
---
Our Sod Installation Process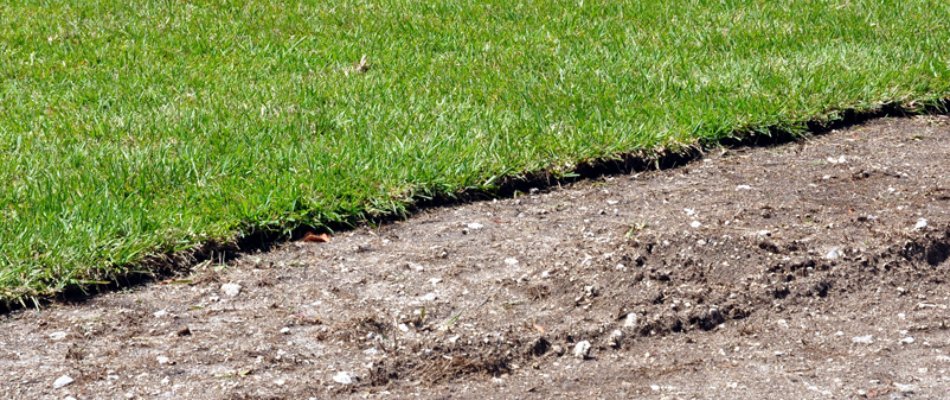 At LBR, we follow a thorough process when installing sod to ensure every step is completed correctly and you receive a vibrant, lush lawn before long. So, we start by prepping the area, clearing debris and any large rocks to create an even, unobstructed foundation for where the sod will go. Then, we'll rake or grade the soil, depending on what's needed, so it's loose and in optimal condition. After that, we'll exercise precision while laying down the sod, lining everything up so there are no gaps. Once the sod has been installed, we will use a roller to press it down and give it good contact with the soil. Finally, our team will thoroughly water it so it starts establishing its roots.
If the area where we're installing the sod is on a slope, we can pin it down to keep it in place.
---
What types of sod do we offer?
We offer two types of sod that you can choose from: bermudagrass and zoysia. Both types of sod are known for their beautiful appearance and excellent tolerance to stressors. Here is a little more information about each:
Bermudagrass Sod: This sod consists of warm-season grass that can establish quickly and is highly adaptable to various weather conditions. It's also highly wear- and drought-tolerant, meaning it can withstand frequent foot traffic and hot temperatures while still looking great.
Zoysia Sod: This warm-season sod is low-maintenance and doesn't require much to become beautiful and thick. It's also known to be tough, as it can tolerate wear and tear, heat, and drought.
---
Our Team Will Give You Instructions on How to Take Care of Your New Sod
The sod process doesn't end once we finish installing it. On the contrary, your new sod needs routine care to give it the best chance to establish deep, robust roots. Because of this, our team will provide instructions on how to take care of it, such as avoiding walking and mowing it for at least two weeks. We'll also help set up an ideal watering schedule, as keeping it thoroughly hydrated is essential to its establishment. While we'll water it on the day of installation, we recommend continuing to do so daily for the next two weeks. While you can decrease the frequency after that, you'll want to keep giving it a deep watering to encourage robust root development. As long as you care for your new sod while it's still weak and trying to establish, it will be set up for long-lasting success!
---
Give us a call today to schedule our sod installation service.
At LBR, we can install sod on your property to give you the beautiful, vibrant lawn of your dreams in no time. We offer our sod installation service to homeowners in Tulsa, Owasso, Broken Arrow, OK, and other nearby areas. Give us a call today at (918) 252-5296 to schedule.